Peter Hitchener
Patron of the Barwon Health Foundation
Peter has been bringing Melburnians their news for more than 30 years and over this time has come to be Australia's most trusted and respected news presenters on the Nine Network.
A great deal of Peter's spare time is taken up by community service activities and he is regularly a guest speaker at charity, community, and school events. Peter lives in inner suburban Melbourne, his main pastimes are tennis and golf, and he is a lifelong St Kilda football club supporter.
Peter regularly attends the Barwon Health Foundation events including the Giving Weekend and Gala Day.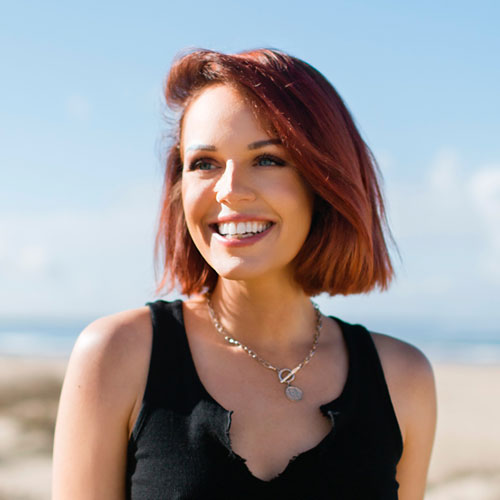 Kim Cooper
Kim Elise Cooper is a professional singer and blogger with a passion for community, who moved to Geelong 5 years ago to be the primary carer of her father.
The Australian Idol alumni uses her profile to promote the importance of preventative self care and be an advocate for those caring for a loved one.
Kim can often be found singing at many of Geelong and the Surf Coasts beloved venues and events, as well as using her talents to support local charities & foundations.
Stacey Johnson
Stacey is the wife of former Geelong Football Club player David Johnson and, in 2012 at the age of 26, was diagnosed with a rare sarcoma cancer in her breast. At the time, Stacey was 25 weeks pregnant.
The aggressive nature of the cancer meant that to save her life Stacey needed to start treatment urgently. This urgency also meant she would need to have her baby delivered early.
David and Stacey's baby boy, Reggie, was delivered safely at 29 weeks via caesarean just days before Stacey underwent cancer treatment. The treatment involved multiple tests, scans and surgeries including a radical mastectomy, a tissue and muscle transfer and part-rib removal. She also underwent an intensive radiotherapy program which required hospitalisation twice a day over a five-week period.
Sarah Czarnuch
The former Miss Tourism Australia, model and presenter is no stranger to the foundation as she has previously worked with the Barwon Health Foundation as an intern and more recently as a volunteer.
Sarah has worked with us on many of our past events, either behind the scenes, modelling on the catwalk or out on the road doing our annual tin shake! Sarah utilises her social media profile to promote awareness of the Barwon Health Foundation.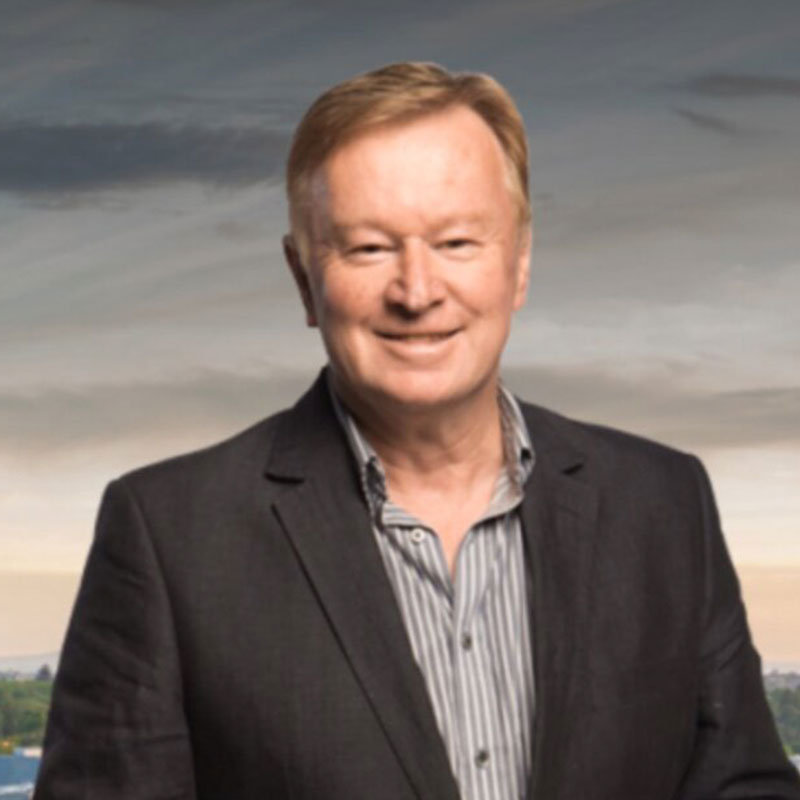 Denis Walter
Denis is Geelong born and bred and proudly supports many charitable causes.
After 4 decades in entertainment, Denis Walter remains one of this country's most successful performers. Gold records, command performances, countless television guest spots, radio and television hosting... the list is long and varied.
Denis is a host on 3AW in Melbourne and does frequent corporate hosting and public speaking events along with regular concert and club performances.
Rhys Stanley
Geelong's No. 1 ruckman for most of the 2019 season, Rhys Stanley has been an ambassador for the Barwon Health Foundation since February 2019.
Over his four seasons at the Cats, Rhys has been a regular visitor to University Hospital Geelong as part of the Geelong Cat's monthly tours of Barwon Health's Children's Ward and the Andrew Love Cancer Centre. In this time, he has seen the difference these visits make to young patients and their families.
As a new father, Rhys also understands the impact world-class healthcare can have on families in the Geelong region, and after seeing children's health services benefit from fundraising, he was inspired to become a Barwon Health Foundation ambassador.
"As a dad, I know how important it is to know you have somewhere nearby to come when your child is unwell or injured," he said
"I have seen the children's ward and the difference the community of Geelong made to this upgrade a few years ago.
"I am excited to be an ambassador for the Barwon Health Foundation and look forward to supporting the new Kids Appeal, which is aiming to raise funds for a brand-new kids rehabilitation centre in Geelong."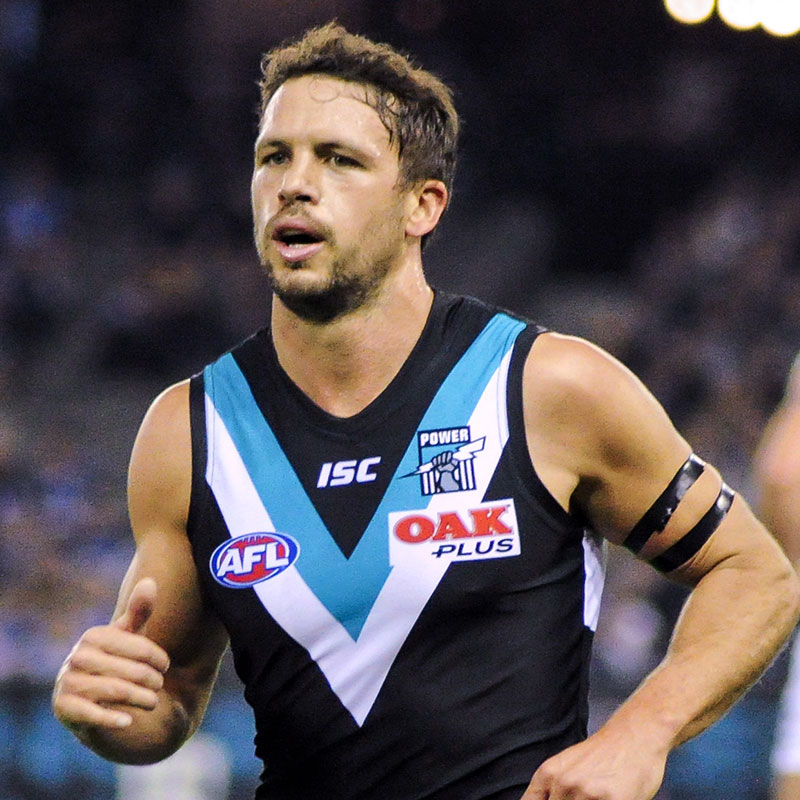 Travis Boak
Travis Boak is a current player and former captain of Port Adelaide Football Club. Originally from Torquay, his dad, Roger Boak received care at the Andrew Love Cancer Centre. Sadly, Roger Boak passed away the year before Travis was drafted to Port Adelaide. In 2015 Travis and his family were inspired to fundraise for the Andrew Love Cancer Centre, in memory of Roger.